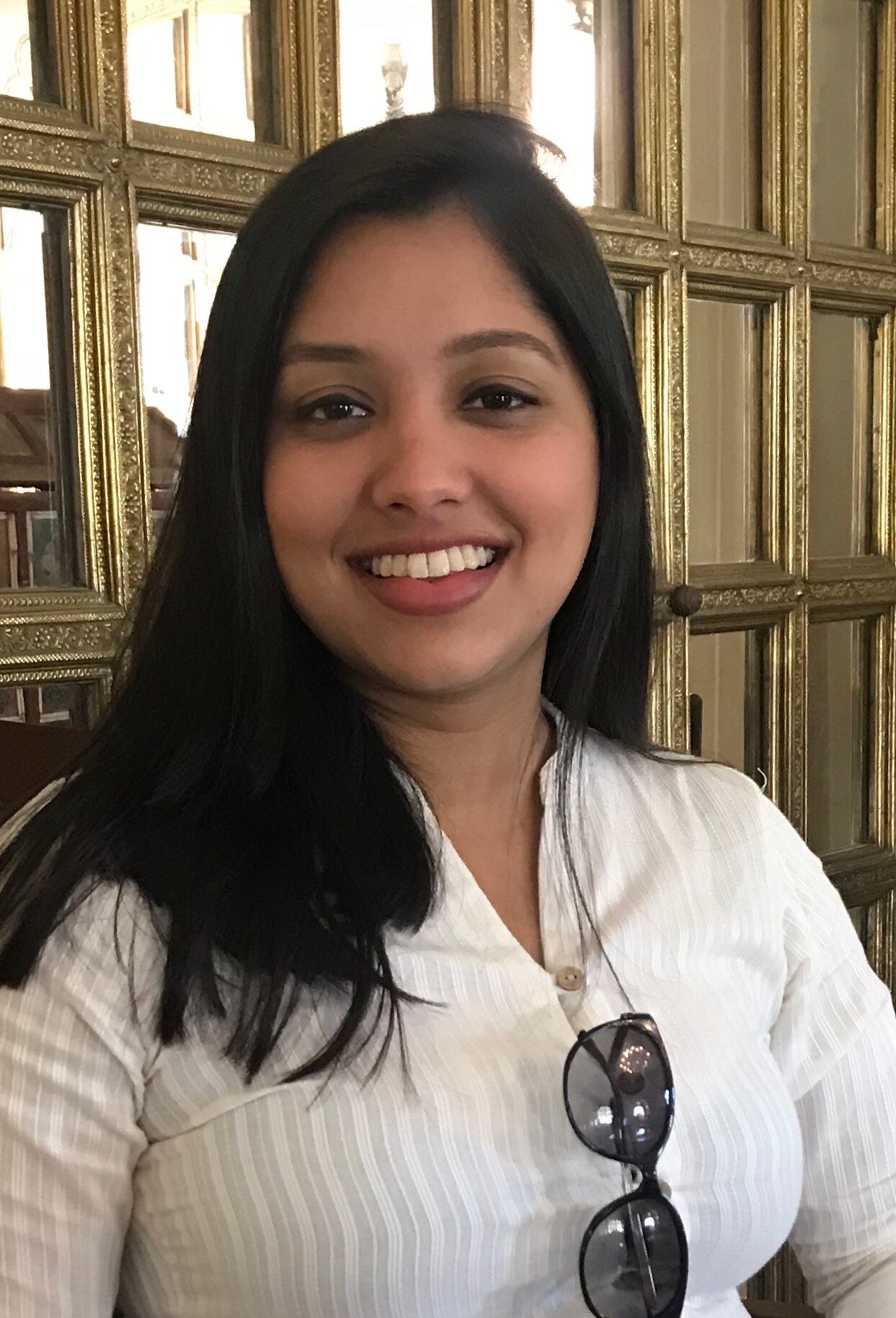 My relationship with Ability Physiotherapy started in 2016, when I came in here with a torn ACL in my knee. A friend who is an avid sportsperson had recommended Dr. Chandan to me saying that he was the best in the business, and he could not have been more right. Dr. Chandan and his team have the most structured, methodical and disciplined approach to physiotherapy and rehabilitation. He is a man who knows his craft extremely well and one knows from the first day itself that they are in the best hands. Right after I had fully recovered from my first injury, I unfortunately met with another accident where I completely dislocated my knee and ruptured all arteries. Dr. Chandan and his team's dedicated and relentless support and care is the reason that I am on the road to recovery today. Dr. Chandan always paints a true picture of one's condition, never exaggerating or understating the severity of one's situation, a rarity in the world of medicine. It is his honesty, his vast knowledge of the field and meticulous approach to physiotherapy that makes him the best in the business. Being a sportsperson myself, I can vouch for the fact that there is no other establishment which can give this level of patient care. I cannot thank him and his team enough for nursing me back to health, not once but twice.
Nakul Butta
Running Coach / Guide at All In Running
"Dr. Chawla and the Ability Physiotherapy team are simply the best in the city at what they do!
After visiting several physiotherapists and trusted and well known clinics, I was fortunate to have found about the clinic through a friend and have been working with Doc for several years. While other clinics try to sell you "packages" that simply are ineffective and drain the wallet, Dr. Chawla uses his vast experience and expertise to offer genuine and unselfish guidance that has helped hundreds of individuals in my circle, from young athletes to senior citizens, including my parents.
Working with a Sports Injury Professional is critical in an athlete's performance and Ability Physiotherapy team has been successfully helping me in my personal journey, as well as, several people I train with. Thanks to Dr. Chawla's guidance, every visit to the clinic is a new learning about my body and the journey forward.
Whether you're an athlete training to achieve your dream or an elderly person trying to get active, Dr. Chawla is the go-to person and I highly recommend visiting his clinic."
Ashish Chillar
Director Service delivery with M/s Jobline consultants Pvt. Ltd.
To begin this testimony, I would like to give a brief background about myself. I have never been an athlete and have been suffering with Lower back issue since last 20+ years. In Dec' 2016 I decided to run a HM (more as a tick-off on my bucket list). But my back soon gave up. Initially I consulted some neighbourhood. And each one of them suggested me to stop running. Luckily I was suggested to see Dr. Chawla at APSIC but a friend. The moment I met him he asked about mileage, pace, cadance etc. Immediately I knew that I am at right place. That one suggestion changed my life / running /attitude towards fitness. Over the last many months Dr. Chawla has become my Coach / mentor / physiotherapist. The best thing about him is not only is he good at what he does but since he himself is a runner, he understand the physical as well as mental issue a sport person faces specially when they are down with an injury. He has always been a source of encouragement as well as treatment for me. Under his supervision and care today I can proudly say that I am a Full marathoner (having done TMM and NDM in my first year of running itself) with respectable time and has done many HM's including Ladakh marathon. I consult him for everything i.e. be it treatment for any injury (we runners keep having some or other issue) or strengthening or my training schedule.
The back pain seems to be history to me now. I feel stronger than what I was in prime of my youth. Recently I have started gyming (which was a distant dream couple of years back, because of lower back issue) and training for longer distances. Over the last few months I have consulted Dr. Chawla for my mother as well as my nephew (he is a national level Badminton player). Both of them have had encouraging results with his treatment. My general recommendation to any fellow runner / athlete is that if you are having any injury then don't just consult a physiotherapist but GO TO A SPORTS INJURY PHYSIOTHERAPIST. Because they understand the sports and the stress it puts on our muscles.
Shubh Mangal
Sports Enthusiast
After struggling with a chronicle Patella tendon pain for over 2 years and seen many physiotherapists, doctors and surgeons, I had decided to quit playing recreational Squash for good. And just then I was introduced to Dr Chandan Chawla in April of 2017. He was able to draw up my detailed treatment plan by doing in depth assessment which included going back to my fitness and medical history along with physical examination. He was able to tell me exactly by when I can resume playing the game and be pain free. I have now been participating in tournaments where I end up playing up to 3 matches in 28 hrs, pain free.
Best part about Ability Physiotherapy team is that it caters to my 9 year old daughter to my 70 year old father. We all are big believer of Dr Chawla' s treatment, to a point that my father travels over 500 kms for a day just to get treated by him.
I have recommended many friends and family some of them are professional players and they only have the best things to say about him. "He is the best"
Aakash Chopra
Ex Cricketer, Cricketer Analyst and Commentator
I was fortunate to get in touch with Dr. Chandan Chawla in 2003, right after my knee surgery. I was prescribed an intensive rehabilitation post the ACL surgery and the search for a sports physiotherapist got me to Ability Physiotherapy Clinic. Dr. Chawla worked really hard with me for the entire duration of my rehab and we managed to achieve goals in 4 months that everyone thought would've taken 6-9 months. In fact, I went on to play for India in five months from the time of the surgery. Team India's Physio Andrew Leipus found it nothing less than a miraculous recovery. So, in a way, Dr. Chawla has played a huge role in making me match ready in record time. Without his help I might have missed the bus for good.
This started a series of visits to the clinic, for not only the knee needed regular attention but also, the rigours of playing professional sport meant that injuries were never too far away. Earlier, I would go to a regular physiotherapist but their approach to recovery was not in line with what a sportsperson required and that's why Dr. Chawla has been a blessings for many sportspersons like me. In fact, I personally recommended a lot of my colleagues and that includes International players like Nehra, R P Singh, Kaif and Jadeja to the clinic. And all of them have only good things to say about the clinic.
I would surely recommend more people/players to visit the clinic in case they need physiotherapy for their ailments.
Sachin Rawat
International Badminton Player
I have been associated with Ability physiotherapy clinic since 2006. I am a professional Badminton player and I was introduced to Ability by one of my Friends who herself is an international badminton player. Being a professional play, I had a knee injury due to training overload and I consulted Dr. Chandan Chawla for the same. He gave me a planned schedule of strengthening and stretching exercises. I followed the plan with dedication and began to feel confident with my knee to subject it to my heavy training load. As a player niggles are part of my career and everytime I have followed Dr. Chandan's advice which has served me well. I have been to other physios as well and when they were recommending me to undergo knee surgery Dr. Chandan gave me confidence that I could continue to play even without the surgery. Dr. Chandan is a very knowledgeable person in his field and he can guide you about your sprain, strain and injury that you are suffering with. Hats off to him. When I recommend ability to others, I tell them to follow the physiotherapy schedule and training program patiently to ensure maximum benefits and faster recovery.
One of the times when I especially remember and bless Dr Chawla is when the lift of my building doesn't work and I am easily able to climb the stairs to my flat on the 5th floor. This is a huge change from the time I started visiting the Ability Physiotherapy clinic almost 5 years ago. At that time, I was experiencing increasing stiffness, loss of strength and balance. A close family member, who had recovered with Dr Chawla's help from an old and persistent issue, highly recommended him. God bless her. I haven't looked back since. I continue to regularly consult Dr Chawla and follow his prescribed exercises. I don't live in Delhi but visit often and visiting the clinic is on top of my list when I do. At other times I am in contact on phone. Slowly and surely I have moved towards fitness, gaining flexibility, strength and balance.
I find Dr Chawla to be highly skilled, knowledgeable and very professional. The best thing is he is fully hands-on which is a quality I rarely encounter these days among physicians. He is very attentive, positive and inspires great confidence. A consultation with him not only puts me back on track for physical fitness but more importantly leaves me feeling encouraged and supported. The clinic is very well organised. Not once have I experienced any inconvenience due to appointment glitches etc. The staff members are extremely polite, supportive, responsive and considerate. My frequent requests for SOS appointments and timing adjustments have always been met with due consideration. A big thank you to Dr Chandan Chawla and his team. I wish them the very best. May they continue to do great work and facilitate more and more people to be healthy and fit.
Blossom D'souza – Dancer, Choreographer and Artistic director at Moove Abstract Arts and Entertainment Pvt. Ltd. Dance faculty at Kunskapsskolan, Gurgaon. I have been associated with Ability Physiotherapy since 2011. As a dancer I had multiple issues related to my back and knee for 3 years prior to my visit. Had been to different doctors where in all of them suggested me to leave dancing.
Finally, a friend who lives right next to the clinic in Haus khas suggested me to meet Dr. Chawla. Very reluctantly I went expecting to hear the same advice and therapies suggested earlier. However, I was surprised with the diagnosis and treatment. It's been years and I'm still dancing better than before. Now not only I know how to recuperate from injury but also how to prevent and strengthen my body.
I have been recommending Ability Clinic to many dancers/ colleagues who have lost hope as I believe more than a doctor, Dr. Chawla is a magician. I am sure everyone whom I've recommended will second to that. Moreover, my trust comes from the fact that I owe my career to him.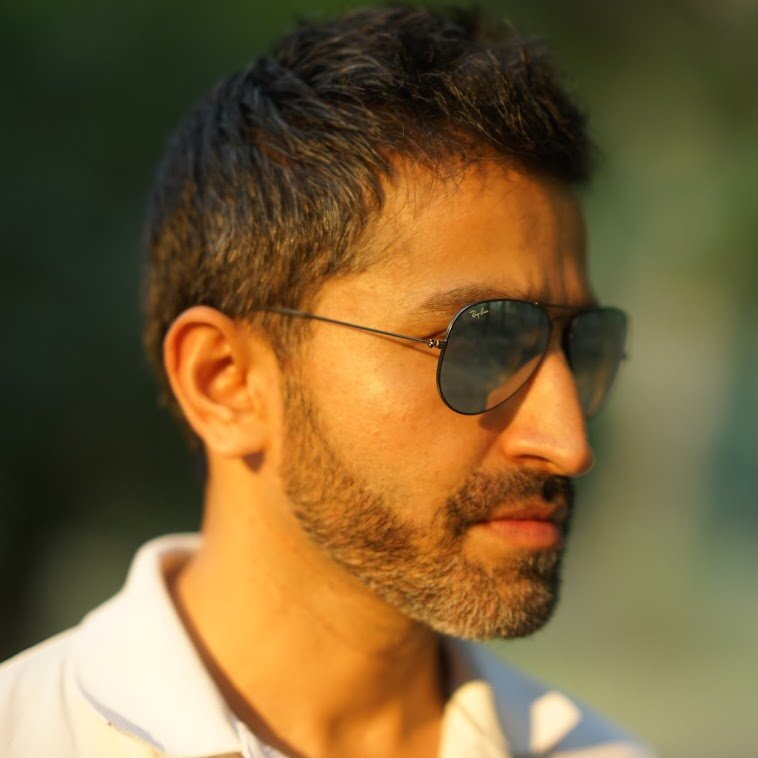 Keshav Sharma
Parkour Coach
1- Since when are you associated with Ability Physiotherapy? >> 2013
2- What made you choose us? >> Recommendation from friends.
3- How has our treatment/advice benefitted you? >> It has literally changed my life. When I visited the clinic for the first time, I had an extremely stiff back and I was bed ridded for a month. There is a de-generative tissue in my back and very few people gave me any chance of being active again. Dr. Chawla is the first person who said it all depends on me, quoting him "if you religiously do the therapy and exercises, there is no reason you can't run or do anything you want again".
From not being able to walk to running half marathons and climbing mountains; it has all become possible because of Dr. Chawla's deep knowledge and precise approach. Since I lead a very active lifestyle, I keep getting injured but thanks to Ability Clinic every time I have recovered stronger.
4- When you recommend us to others, what do you say? >> Ability Physiotherapy has become a go to clinic for all my friends and family members. I always give my example to whoever is going through related issues.
I can never thank Dr. Chawla enough for the role he has played in my life 🙂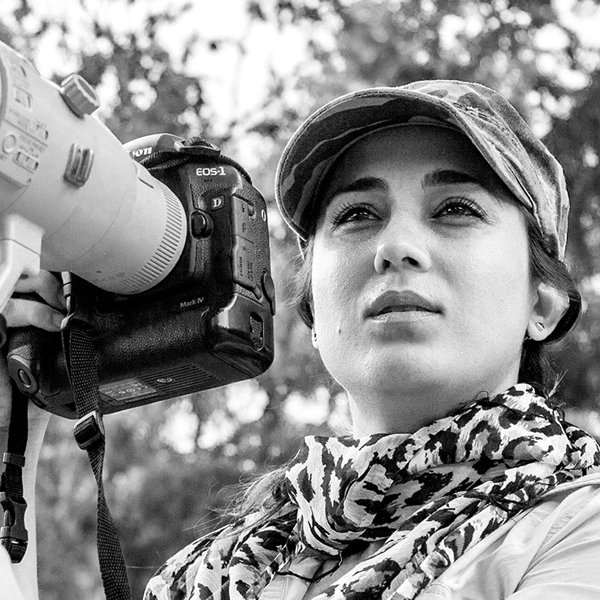 Archna Singh
Wildlife Photographer
I first learnt about Ability Physiotherapy Clinic sometime in 2012, when a tennis elbow had me in excruciating pain. After visiting several doctors to no avail, a dear friend recommended Dr. Chandan Chawla. That was the beginning of a long and healing relationship, that fixed me in a few weeks' time. I was back to him post a severe and chronic Spondylosis problem. Having visited top sports doctors of Delhi and all of them suggesting that I wear a neck collar for the rest of my life, avoid driving and all the things that will strain it further. With no respite in my pain, I was back to see Dr. Chandan Chawla – he began my weekly treatment and in a few months' time I was totally fine. I never experienced that scale of pain ever again till date.
I have experienced many doctors in my life, but for Dr. Chandan Chawla I will say that he is truly a gifted soul – he has magic in his hands. Not only does he heal, his positivity and faith help you become motivated and inspired to accomplish more. Over the years, he has healed my mom who could not lift her hand even, and all doctors had failed in making her feel better. Three months with Dr. Chawla she was fine. He healed my father and also many people whom I recommended to him. Truly some cases were miraculous in their healing. Doctors like him are extremely rare to find. With his soft-spoken nature and an always smiling face, he not only heals his patients but also give them hope and inspiration towards a healthier lifestyle. They say God can't be everywhere – I say, that's why he made people like Dr. Chawla, who are truly a form of him. For me he is God. And that's exactly what I tell everyone when they ask me about him. God bless him and his entire team at the Ability Physiotherapy Clinic. They are all wonderful people and magic healers.
Dr. Priyanka
Doctor consultant surgeon, UK
I am very impressed with the physiotherapy I received by Dr Chandan Chawla. I have personally referred a lot of my family and friends to his care too, because of the benefits I received.
I highly recommend his care if you suffer from spinal pain and sciatica type symptoms.
He has two clinics. The staff which works in his clinics are punctual, happy, dedicated, polite and respectful at all times. The atmosphere in the clinic is excellent.
I am a consultant surgeon in a hospital in UK. I suffered damage to my spine resulting in microdissectomy surgery 2015 and flare up of disc disease again in 2018. I came to India and took treatment with Dr Chandan Chawla on both occasions.
Dr Chandan Chawla has a wealth of information and experience that he uses aptly with passion for betterment of your muscular strength. He is confident, time efficient, punctual and gives amazing results. He expects you to give your 100 percent and be focused on your therapy.
His greatest satisfaction I feel is in giving his clients their best muscular strength in very adverse situations. He is a true gem you will be very pleased to have met.
I gained full freedom from pain neuralgia, numbness inspite of very advanced spinal degeneration and surgeries. When I visited his clinic I could not work more than 2 hours a day. 2 months after regularly doing his excercises and doing frequent physiotherapy sessions at his clinics I am able to now work 14 hours a day and walk 5 km a day. He is happy to support his patients with their after care. He has given me lifestyle changes, excercises and walking regimen which he monitors and changes depending on the circumstances of my symptoms and spine. I feel reassured when I follow his advice.
The results I achieved have amazed me and my parents.
I can't praise his care enough and wish him and his staff good wishes to be able to continue their great work and contributions to our community with their remarkable professionalism.